A friend's birthday was a wonderful reason to make this Take Off Tote from Dog Under My Desk.  For this version of the bag, I enlarged the pattern by 120% to make it the perfect size for a gym bag large enough to hold even winter clothes. This is one of my favorite patterns by one of my favorite pattern designers…the instructions are so simple to follow and the resulting bag is always something I'm proud to give to someone.
At about 20″ long, this is a terrific gym bag.  Both the exterior and interior of the bag are made with quilter's cotton, reinforced with Pellon SF101.  I used Pellon fusible Flex Foam to give the bag stability, which is why it is standing so nicely for the photo shoot.   Instead of using interfaced fabric for the straps, I used 1″ propylene webbing.  It holds up really well and doesn't show dirt.  I added some feet at the bottom of the bag (sorry, no picture!) to keep it from getting too grimy at the gym. The only other "modification" I made to the original pattern was the addition of piping at the top of the both the exterior and interior pockets.
The simplicity of the polka dot interior is just right with the paisley print of the exterior.  It doesn't really show well in the photo, but I topped the interior pocket with piping, as well.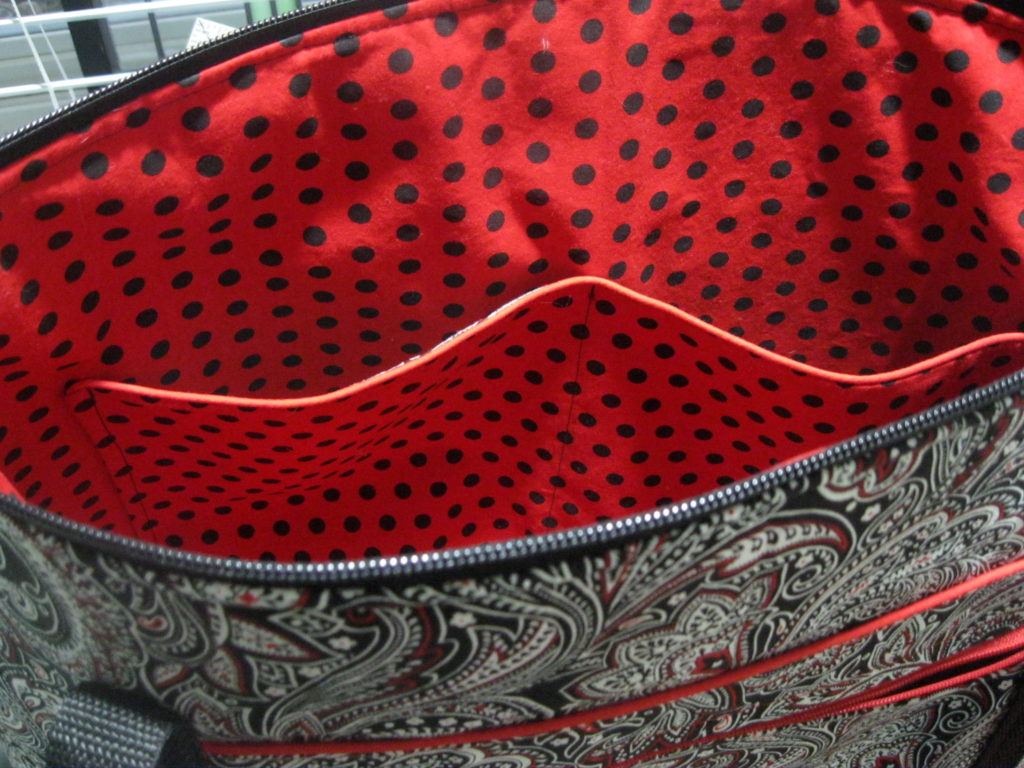 Here is the view from the back side of the bag.  I sewed the optional trolley sleeve closed to provide a second exterior pocket.  With some leftover lining fabric, I added a coordinating shoe bag to keep everything nice and clean while tucked up in the bag.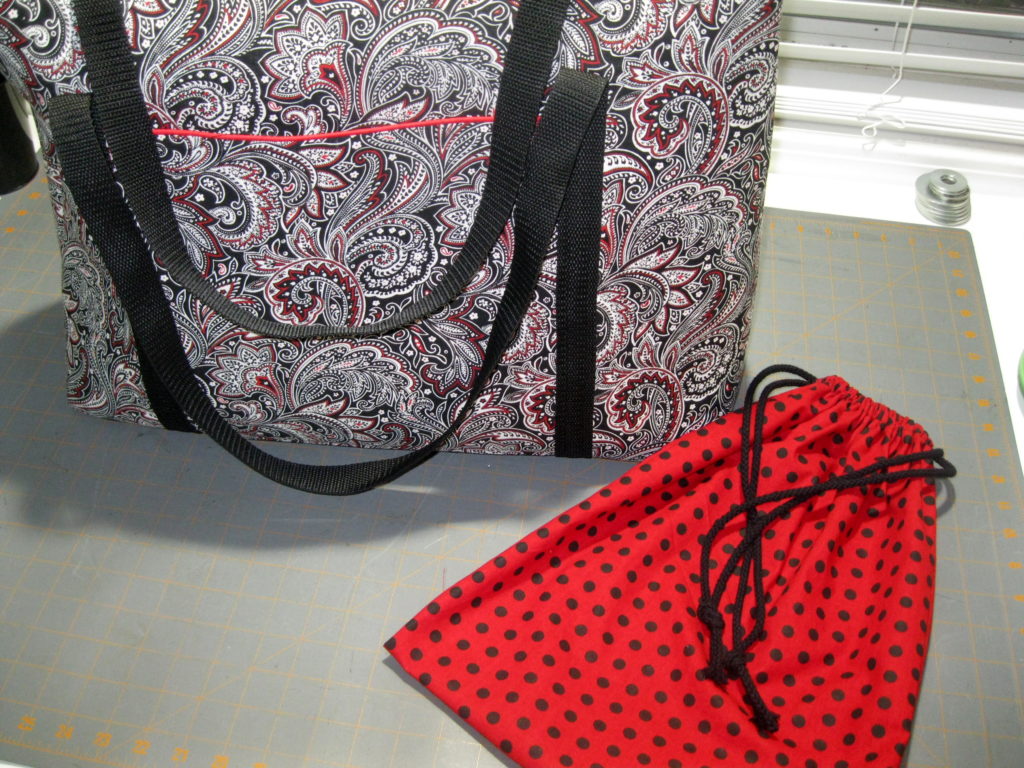 Finally, I had just enough extra fabric leftover to sew a toiletries bag/wristlet.  I used Dog Under My Desk's Essential Wristlet –this is the large boxed-bottom version of the pattern–and think it is just "sew" cute.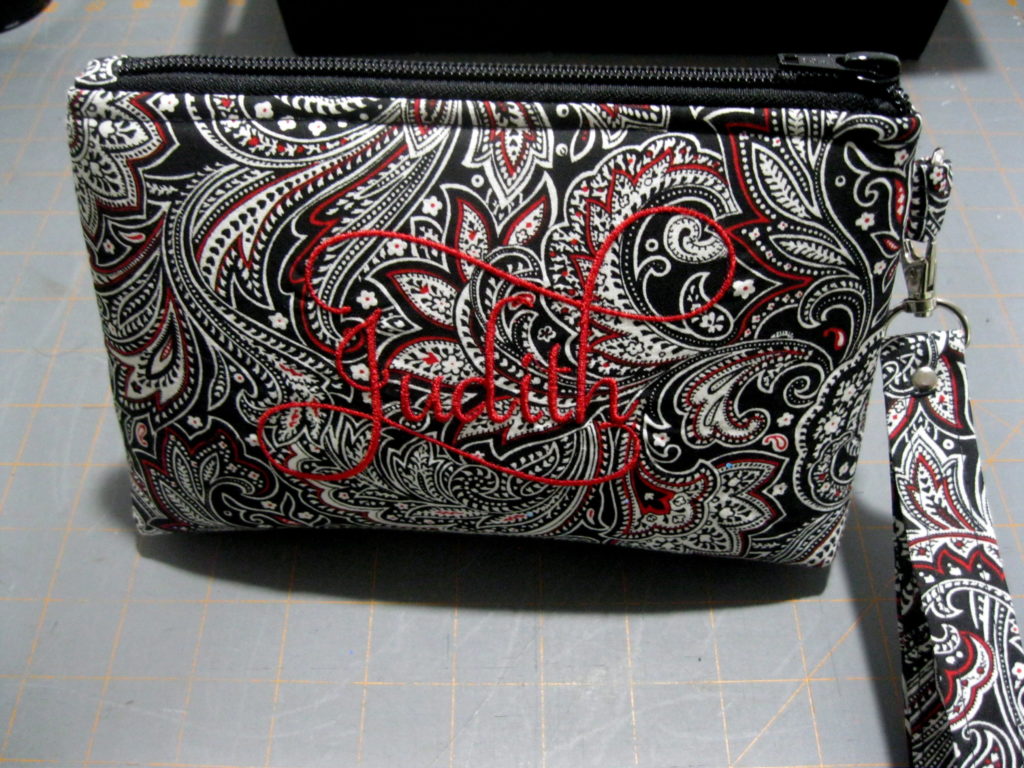 Took the opportunity to play around with a new embroidery font to personalize the bag and used a rivet for the first time to secure the removable strap to the lobster clasp.  (I added a reinforcing stitch right by the rivet, just in case…)
These bags are really quite versatile and wear well.  The patterns I use from Dog Under My Desk definitely fall under the Tried And True category and they are go-to patterns in my stash.