One of my favorite pattern writers is Erin Gilbey at Dog Under My Desk patterns.  Not only does she have an awesome first name, but she writes the most amazing, easy-to-follow patterns around.  I discovered her patterns a few years ago and she is definitely one of the reasons I kept at this whole "teaching myself to sew" gig.
Recently, I made two of her Outta Time Totes as gifts for relatives.  They are a nice size…great for a trip to the store or the library.  And as always, they stitched up beautifully and gave me a result I was proud to give as gifts.
Erin's patterns are so well-designed and her instructions are so well-written and so precise, from the first project attempted, even the novice sewist gets a project worth having.
Both of these bags are made of quilter's cotton, stabilized with Pellon SF101 and Pellon Fusible Flex Foam.  I used 1″ webbing for the handles because I find it doesn't get grungy as quickly.  I'm slow on the sewing machine, so each bag took me about two and a half hours to sew.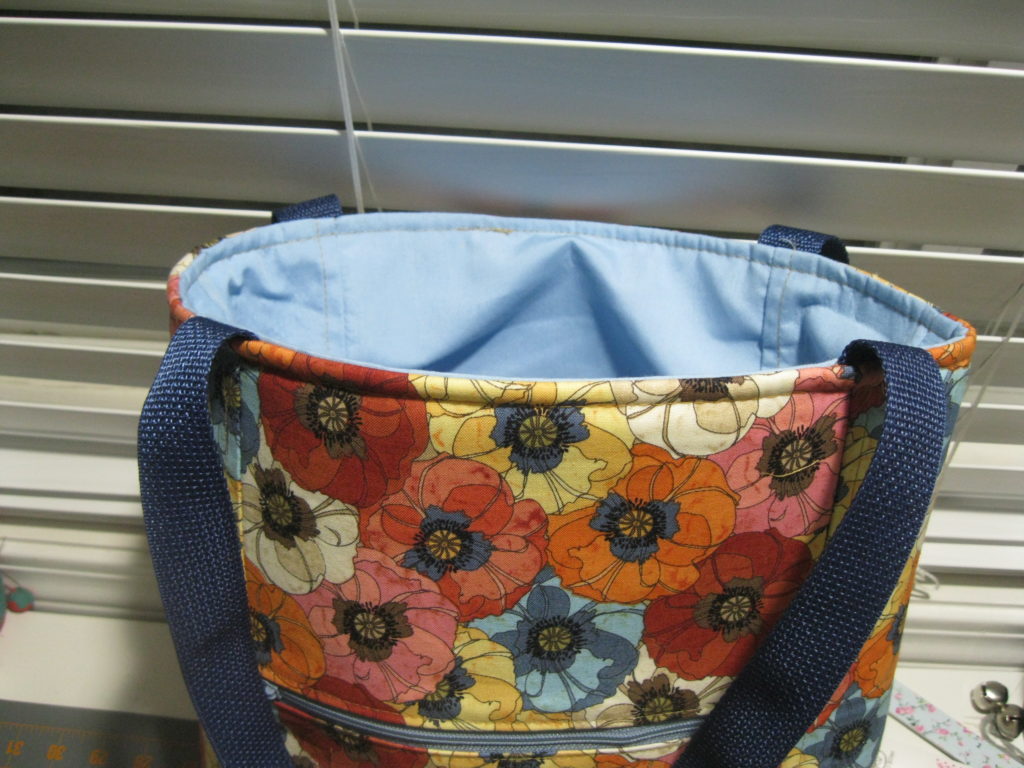 I really need to learn to put weights in the bags when I photograph them to show that the linings do fit…when you've first turned them right side out, they just don't want to lay nicely in the bag!  Still, this photo show the web straps better and you can see the detailed stitching on the inside.   These patterns are meticulous…the resulting bags have no exposed unfinished seams…so clean inside and out.  I really love them!