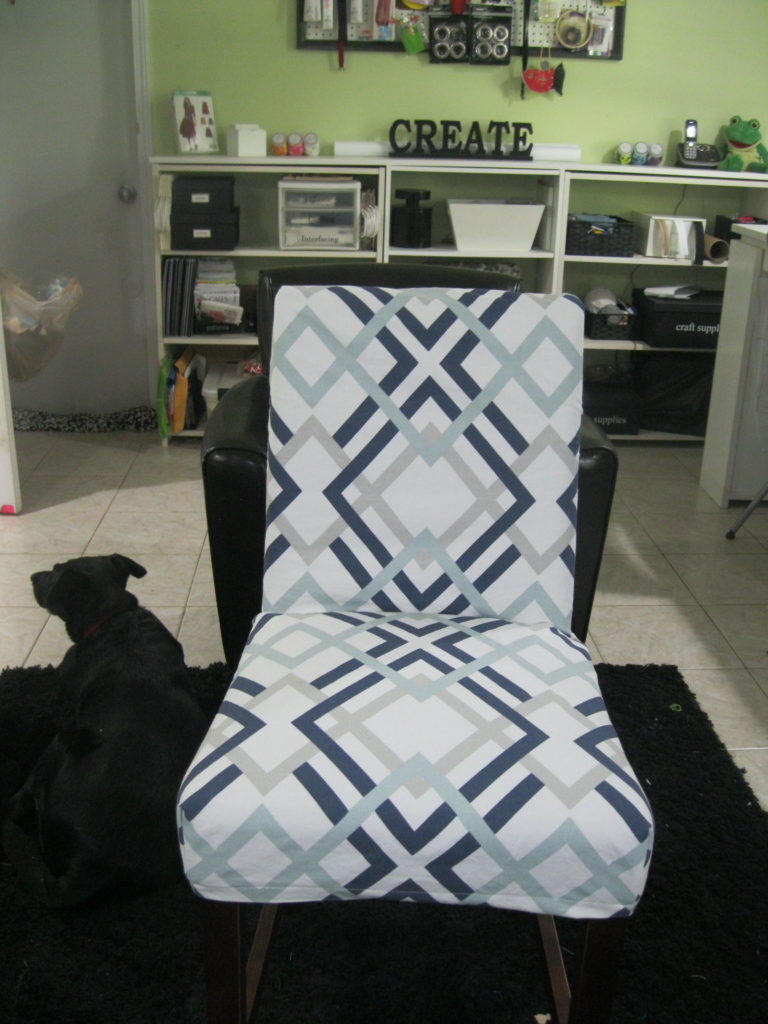 When my son came to me a year or so ago to ask if I could make some slipcovers for his parsons-style chairs, I said "of course!"    Then I had to figure out how to actually make slipcovers for his chairs.   I looked at a few tutorials and talked with my slipcovering genius friend at Piping and Pleats, and told him we were good to go.  After that, we just needed to wait for the fabric to arrive.  The chairs were originally dark brown pleather which had been victimized tremendously by his two cats (sorry, no before picture) and were in desperate need of slipcovers.  (Actually, the chair behind the chair has the same kind of pleather, if you're trying to visualize the before!)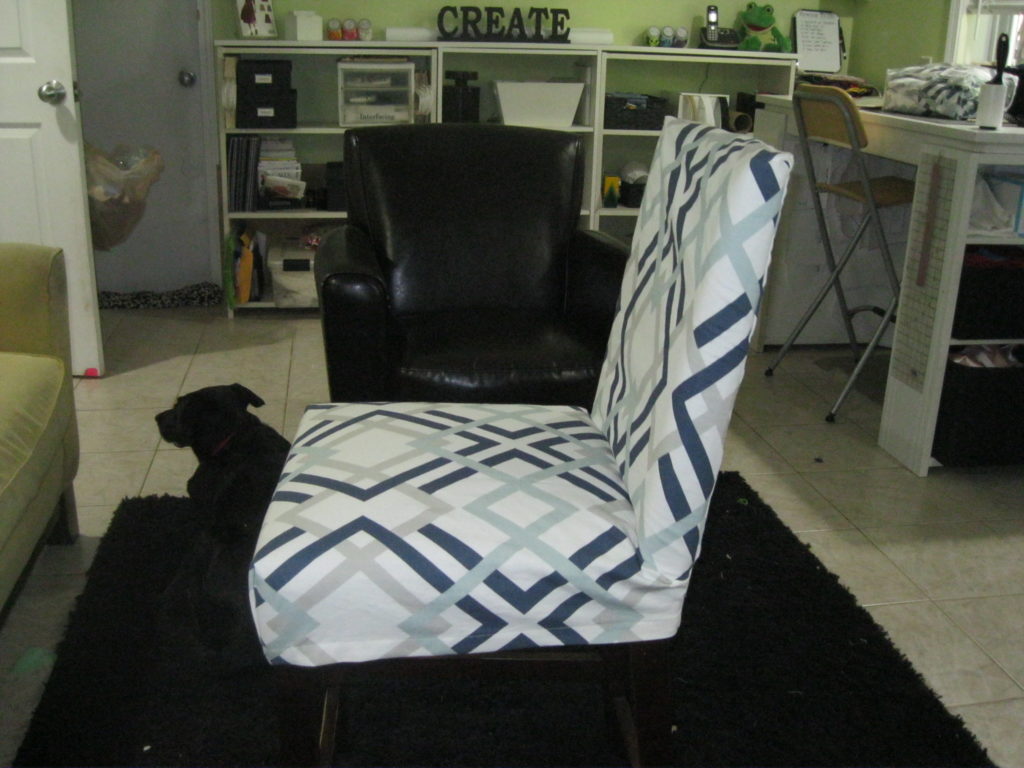 The fabric he ordered was a home dec weight fabric from fabric.com which was quite easy to work with.  He decided against ties on the legs and I'm still thinking we should have added flaps with Velcro to secure them to the seat, but I do like the clean look of the hem as is.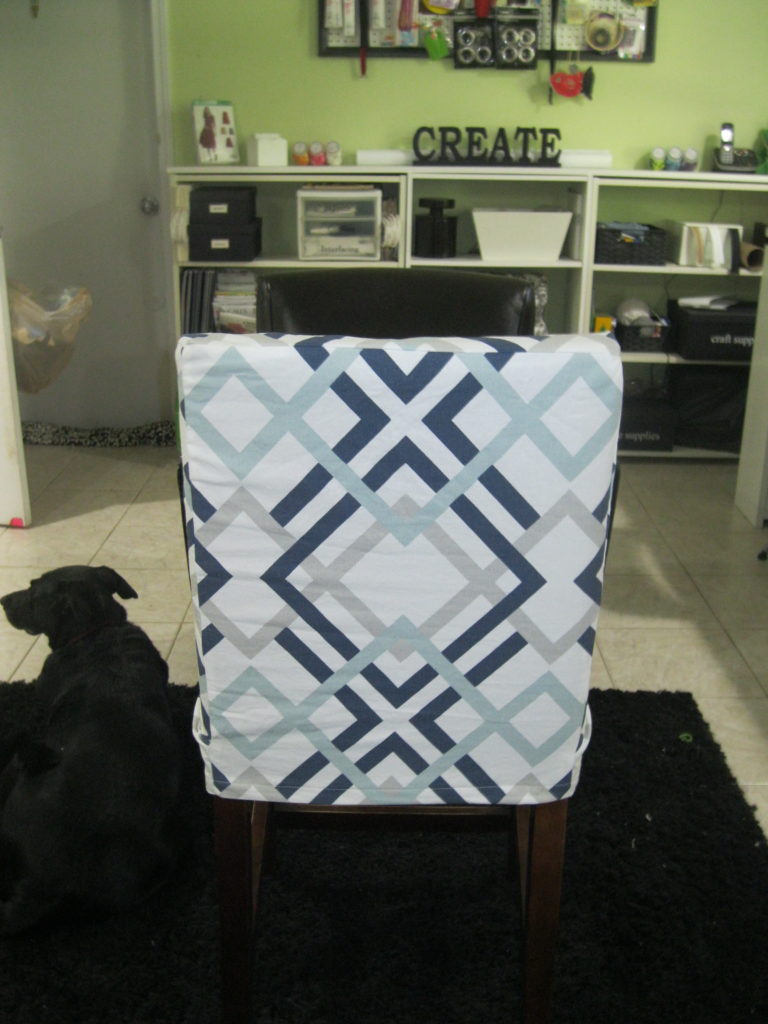 It is amazing how much we learn by doing new things.  I'm not pleased with the area where the seat meets the back on these and while the tuck is good, the transition needs improvement.  Still, the back fits nicely and the seat fits nicely, so those are wins.  All in all, they were a success.  Sewing is one of those skills where we have to learn by doing and accepting the growth which comes from the imperfect is part of that skill building journey.  So, while they're not perfect, I think they turned out pretty well and my son is really quite pleased.